Remember you found this company at Infoisinfo 0823340800?
---
Address
202,kanakshree Apartment,Brijeshwari Annex,Indore. Indore.. P.C. 452001, Indore, Indore. Show map
---
---
What you should know about 360 Media Solutions
We would like to take the prerogative to introduce ourselves as one of the growing Media solutions provider in Madhya Pradesh, Delhi and Rajasthan. Headquartered in Jaipur, 360 Media Solutions has strong network across Rajasthan.

360 media solutions is best in carving distinct identity for companies, institutions & individuals by communicating the right messages at the right time.
Our Mission :
To manage full-fledged events, by enabling the events to realize their objectives, dazzle the audience and achieve the results our clients expect.

360 Media Solutions is not an advertising agency.
360 Media Solutions is not only an event agency.
360 Media Solutions is not only a printing agency.
360 Media Solutions is not only a digital advertising agency.
"360 Media Solutions is a total communication solution providing company For Your Event."
"We will distinguish ourselves in the event management market by managing, producing and supporting outstanding events that exceed customers expectations in terms of value, service and innovation.
We will work together with our clients:
To create events tailored to our clients needs
To form a seamless partnership between clients, stakeholders and ourselves
To produce events of which our stakeholders, our clients and ourselves can be proud
To bring glory to our customers
We will strive to be seen as leaders and innovators in the event management industry. We will surpass the expectations of our clients with our honest dedication to producing and managing outstanding events. We will gain the trust and respect of our clients, our stakeholders and our staff by never compromising our values We will show genuine concern for the success of Events and all involved.
We aim to:

Ensure accuracy and success in all areas of event management, logistics, entertainment and production.

Provide the necessary expertise in managing clients' events from creation of initial concept to completion of the event.

Work effectively with our clients in a collaborative and cooperative partnership. We view our clients as our partners; your success is our success.

If you don't have the expertise or resources in-house then we can do the job for you.

Social networks
Products
ATL Campaigns
Corporate Event Management
Planning & Market Research
Conference and Seminar Management
Product Launches & Brand Activations
Lifestyle Events
Entertainment Services & Artist Management
Consumer Promotion & Activation
Trade promotion Activition
Exhibition & Promotion
Stall Design & Fabrication
Shop Branding
HR Initiatives
Birthday Parties
Wedding Planning
Theme Decoration
Step 1: Requirements In this initial interactive stage, project requirements and objectives are developed and refined. We work together to target objectives, create an initial SWOT analysis and create an Artistic Proposal based on your objectives. This Artistic Proposal is a type of "story board" meant to show general direction. The preparation for this requires a team effort between the key decision makers and our designer. We need approx 1hr meeting/phone discussion with your team and approx 7 working days latter a personal presentation with the final decision makers. Once a basic idea has been agreed we begin step 2. (Note before the artistic proposal can be presented we require a basic 'confidentiality agreement'. Should a full proposal requiring detailed budget breakdowns, renderings etc be required a basic proposal fee will be charged, this fee less any expenses will be deducted from final bill.)
Step 2: Design During this phase, emphasis is placed upon the "manufacturing" design process to establish blueprints for necessary locations, and drawings for presentation. Appropriate reviews are calibrated against meeting objectives in order to keep the design phase on target. Once an agreement is reached we start production.
Step 3: Production It is during this phase that the actual construction of all items take place. For instance; HOTELS BOOKED, film and video shot, music scored, transportation arranged, staging constructed, menus finalized, entertainment booked, agendas manufactured, costumes created etc.
Step 4: Implementation The Event General Manager and the Events Management & Production Team, are on-site to bring all elements together for a successful event. Load-in, set-up, rehearsals, and adjustments are made to completely satisfy your requirements. This is where our experience and attention to detail come together to deliver a flawless project.
Step 5: Evaluation At this phase, your event is analyzed comparing audience reaction against the stated objectives of your event. The evaluation, along with a complete financial statement, is then packaged for management use. This information is invaluable to our clients for measuring the impact of their event's objectives while learning about marketing and opportunities for the future. Billing / Payments etc.
Events Management and production can be very flexible. For Management our basic fee is 15% of the total budget. However in larger projects we can work on a flat rate. Production is charged on a quotation basis. We can use your contractors or ours. Most items can be created in our workshop better and cheaper. Payments to 3rd parties can be arranged either direct to you or through Events.
Services
We offer the following services :Conference SetupTeam Building exercise / GamesTheme Conference and MeetingLive Music / Orchestra, DJDesigner Stage / BackdropProfessional Dancers & Celebrity ShowsProduct LaunchLCD Projector, ScreenDelegate / Client VisitSound System, Professional lightingCustomer-Meet / SupplierExhibitions & SeminarsAwards Night / Theme PartyMotivational SpeakerAnnual FunctionEvent CoordinatorsPicnic / Project PartyCorporate GiftsCompere / AnchorStill photography / Video Recording
Cable Tv Ad
Cinema
Magazines Ad
Newspaper Ad
Radio
Regional Channel Ad
Out-of-home


Brands
Sony,John Deere,LG,Godrej,BIkaji,Ruchi Group,Gustora,Hero,Muthooth Finance,Glizmore,Lotus,spice,sharp,mts,vodafone,Makemytrip,Tanishq,Ashiana Housing,Manglam Group,Nokia,Mahindra,Samsung,Ford,Tvs,Tanishq,Tata tele Services,Usha,Shri Ram Gen Insurance,Luminous,LIC,QuickHeal and Many More....
Photos and videos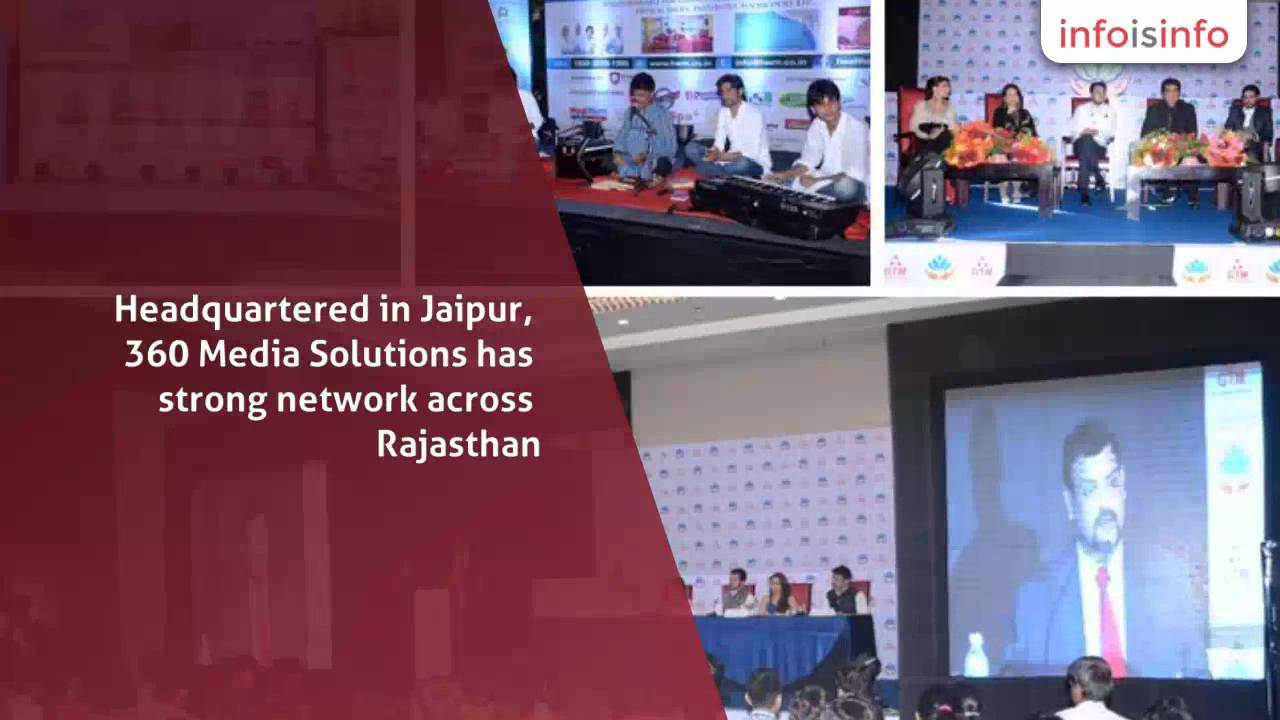 Additional information
Payment methods we use:
Bank transfer
Bank check
Other payment methods